A full-body disinfection channel facilities are coming into use at Chek Lap Kok, making it the first airport with such features. The Airport Authority will also test antimicrobial coating and autonomous cleaning robots at Hong Kong International Airport to help prevent Covid-19 infections.
The world's first airport with CLeanTech J-1 is being trialed in a live operation. There are now two CLeanTech channels there, and AsiaWorld-Expo will have one on March 29. It will be used in major trade exhibitions and conventions to check visitors' temperatures and disinfect clothing before they enter an exhibition. Checks for fever are done in an enclosed CLeanTech channel shaped like a giant white cube.
After detecting that someone does not have a fever, a person enters a channel for 40 seconds of spraying of disinfectant and sanitizing. "The interior surface of the channel is equipped with antimicrobial coating which can remotely kill virus and bacteria on human bodies and clothing by using the technologies of photocatalyst and nano needles," an authority expert explained. The invisible coating can destroy germs, bacteria and viruses, though what it can do against the Covid-19 virus is unclear.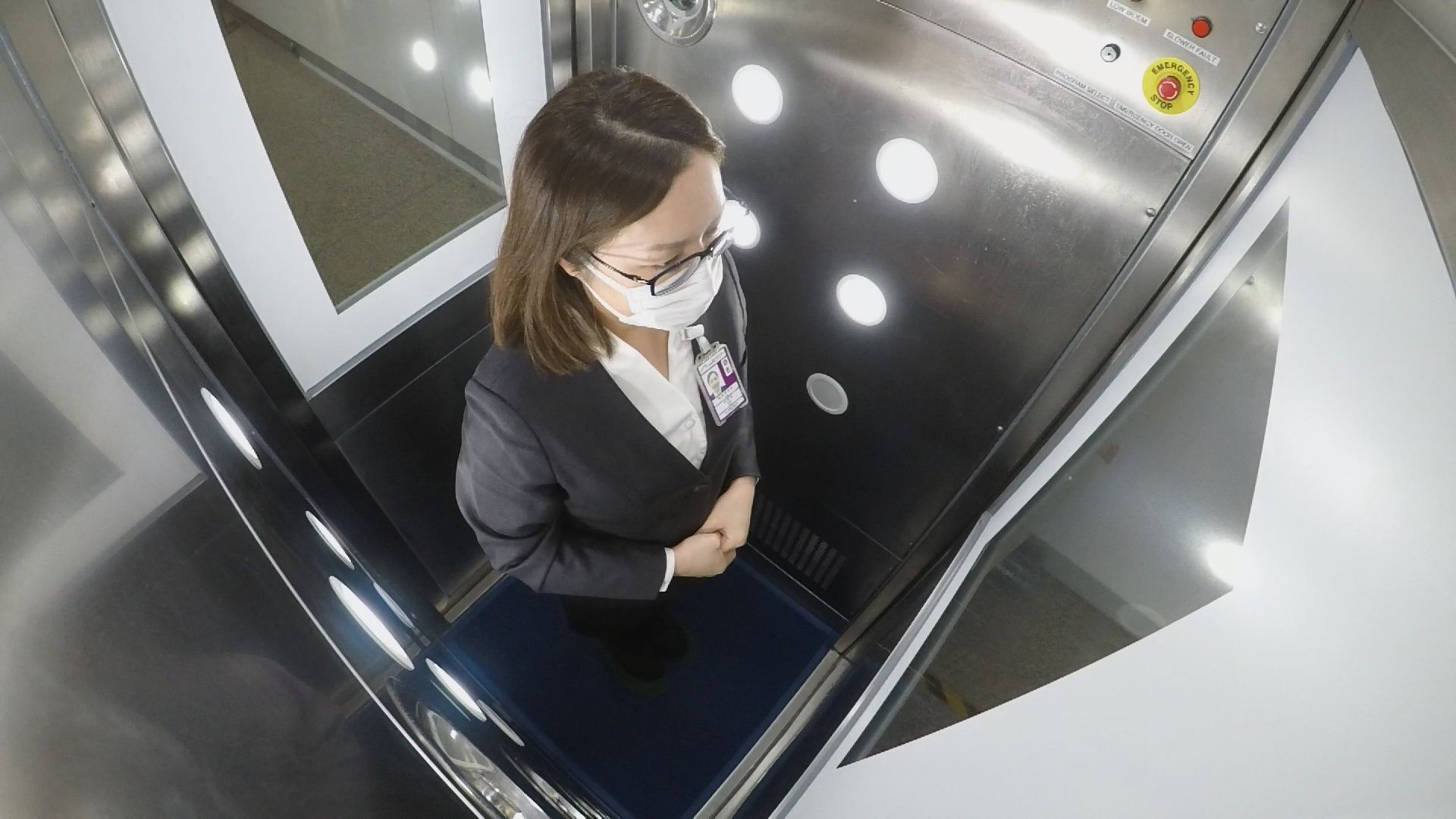 Only airport staff with public health and quarantine duties in relation to arriving passengers can use the channel facility at the moment.The authority is also conducting a pilot test of applying antimicrobial coating of all passenger facilities. The trial will last until next month and could become a long-term disinfection measure. The coating can also be applied to airport facilities including shuttle buses, smart check-in kiosks, check-in counters, toilets, seating areas in the terminal, baggage trolleys and elevator buttons.
The authority will use intelligent sterilization robots, which are equipped with ultraviolet light sterilizers and air sterilizers, for deep cleaning. They are deployed round-the-clock in toilets and key operating areas in the terminal. An automated robot can sterilize 99.9 percent of bacteria in its vicinity in 10 minutes.
"We will continue to look into new measures to enhance our cleaning and disinfection work," said Steven Yiu, the authority's deputy director for service delivery. If all goes to plan, the Hong Kong Correctional Services will also operate five CLeanTech channels, with one at the Lai Chi Kok Reception Centre. The other four will be in Stanley prison, Tai Lam Correctional Institution, Lo Wu Correctional Institution and Pik Uk Correctional Institution for both staff and inmates.
Asia World-Expo in Hong Kong led the cleanliness charge among MICE venues when it became the first in the world to deploy a high-tech disinfection installation and air purification technology, which can sanitize visitor's outfits and carry-on items in 12 seconds.  Venues including Accor are also looking into incorporating social distancing planning for future events, such as dining arrangement (meal boxes instead of buffet), seating and registration formats and exhibition floorplans. (TTG Mice).