Behind every successful person, there is one elementary truth. Somewhere, someone cared about their growth and development.
For all of us at Thrillophilia, it has, in one way or the other been our dynamic, vibrant, quick-witted and ever so supportive Abhishek Daga Sir. Whenever we think of a mentor or a guide, for us stands the image of one young man with a vision to revolutionize the travel industry and the heart to make the process a fun learning experience.
Right from the moment when he struts inside the office, the aura seems to get fresher altogether, obviously with the multidimensional human that he is, it doesn't come off as a surprise to us.
On one hand he could have the most mind-bending criticisms for you or come off as a strict disciplinarian, on the other, he is the sweetest and the most adoring person you could have around.
We believe he has a Midas touch and his brain is just wired differently, that's all, using more of its capacity than most of our noggins combined !
As we wish this amazing human being slash genius a very happy birthday,  we fondly remember and appreciate Sir not just for his advice and mentorship, but for his other character traits too, that we get to experience in bits and pieces throughout the day. With every interaction, we learn something new, something insightful and different.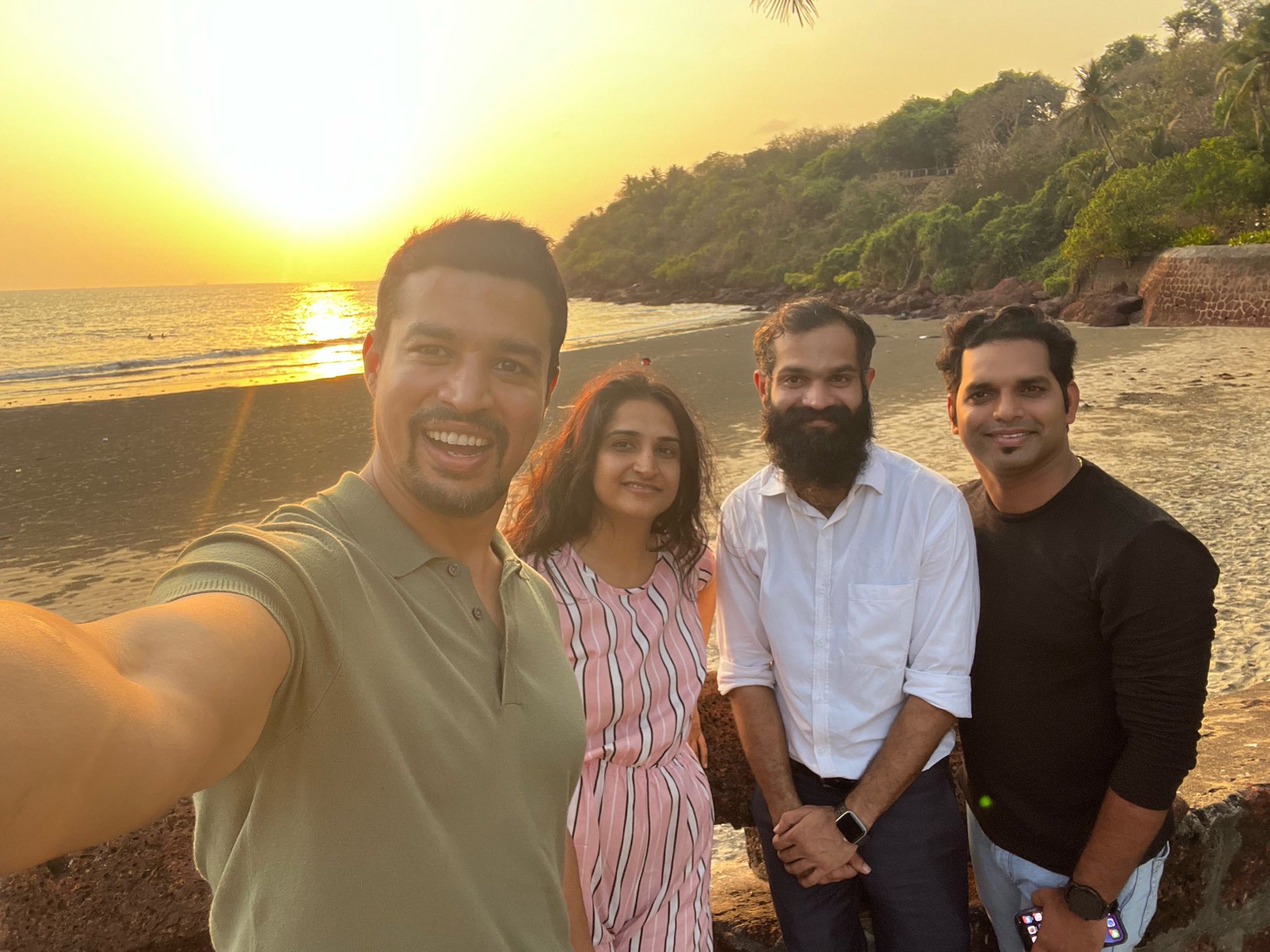 While the story varies on who's telling it, the crux of the matter remains the same. We appreciate his different qualities in every way, every day.
An exceptional leader:
In the time spent together Girdhar says, "I've never met anyone like him. He has always treated me with respect and given me the space to make my own decisions, while at the same time guiding me and making me believe in myself". Never for once allowing us to get too complacent with our achievements, Girdhar mentions how even when criticizing or scolding us, he looks out for us- making us identify the problem and bring out the right way to solve it.
Ever so supportive mentor:
Beaming with gratitude and all love, Abhishek Puri says, "He is truly one in a million. I am pretty sure I'll never come across someone as dynamic as him and for all that I am today, I owe it all to him." His story with sir goes back a couple of years when he was first handled the responsibility of partnerships and alliances.
"Sir's mentorship showed me how to communicate with people and confidently pitch ideas. I remember, once he had given me a fleeting idea on how we can pick just four important things and create an entire narrative around it, and it has, since then, stuck with me and helps me everytime. I believe he has been preparing me and everyone else for things bigger than we can dream of." With ample amount of trust, belief and decision making, he gives us the freedom and path to perform.
Puri adds, "Had it not been for Abhishek Sir's mentoring, I would not be able to nurture and garner myself into what I am today".
The best travel companion:
While he is the epitome of the perfect manager and boss, there's something else that intrigues us all about him. Abhishek Sir is the soul of every party, every gathering and every event, official or otherwise, it is because of him trips at Thrillophilia are double the fun. And who else to talk about this other than his dear partner-in-crime, Tarun Dadlani.
He says, between Abhishek sir and Chitra Ma'am, the latter plans the entire itinerary to utmost perfection, but Abhishek sir, being the prankster he is, will change the itinerary on the fly. As a matter of fact, he'll be the one to find gaps in the plan and fill it according to his whim.
Tarun recalls, "One of the most memorable travel moments I have had with him was on the Goa trip where we played volleyball on the beach. Still a kid at heart, he needs a companion for his goofiness. So, sometimes, I tag along and be a party to his mischief."
Tarun splits into laughter as he remembers, "We once drove a car with him sitting on the bonnet ( albeit, with enough precautions)."
Even out of his jokes, Tarun has had his share of learnings in the course of the last few years.  There's a great deal we can learn from sir as he often says, "It doesn't matter how sensible you become in your life, or how successful you are, what matters is you should learn how to celebrate the simple pleasures of life along the way".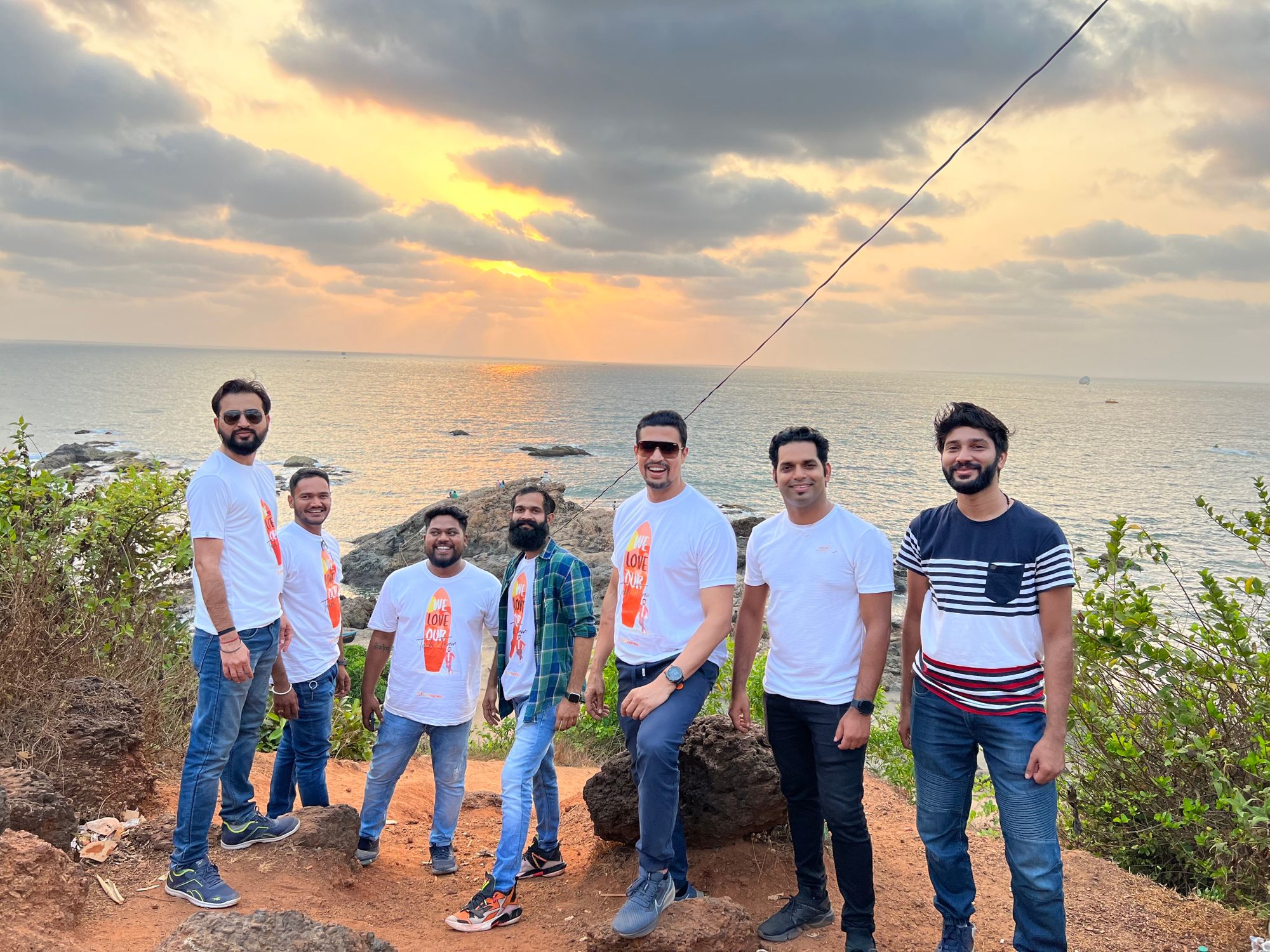 A risk taker and experimenter:
"It's not a sprint, It's a marathon" is what Abhishek Sir would always remind Ram. Taking on his advice as the gospel truth, Ram is baffled how his manager has the most creative ideas up his sleeve.
Staying in his vicinity, Ram also mentions how he has developed himself to constantly push himself forward. "I have learned aggressive risk taking from him. He's taught me how it's important to take some big leaps along the way just to do something that has never been done before." His confidence and visualization is something that I aspire to have in me everyday.
An idea box:
If there's one thing I have understood about Abhishek Sir is that he never settles for less. While most of us often hesitate to go that extra mile to get things done, Sir needs exactly what's visualized. "From the many insightful conversations I have had with him, he has always given me clear feedback on the purpose of a design" says Sparsh. Had it not been for his constant guidance, my first thought before starting a new project wouldn't be that "Each design should tell a story!".
A fitness fanatic:
For someone handling the nitty gritties of the organization full time, it is marvelous to see Abhishek Sir maintain his health with the same dedication. "A fitness enthusiast myself, this trait of his is no less than inspiring for me." says Nadiya.
The grace with which he carries himself is all a result of the strenuous hard work that he puts in at the gym everyday. Often, due to the extreme workload we slagger off or pay less attention to the well-being of our body but Abhisekh Sir has this mantra in life, work hard, work-out harder.
A Die hard food lover:
Well, if you thought that was all, our dear Abhishek Sir has an entirely different side to himself that shows up only in front of food. Rajdeep and many others in the team have been lucky in this regard to witness sir's undying love for food and the enthusiasm with which he encourages his team mates to have meals together shows that he does not like to keep this passion to himself. "From trying different places to different cuisines, his excitement for food is infectious to say the least" Rajdeep says. A person who loves to indulge in gastronomical experiences is undoubtedly dear to our hearts for what is better than bonding over culinary delights.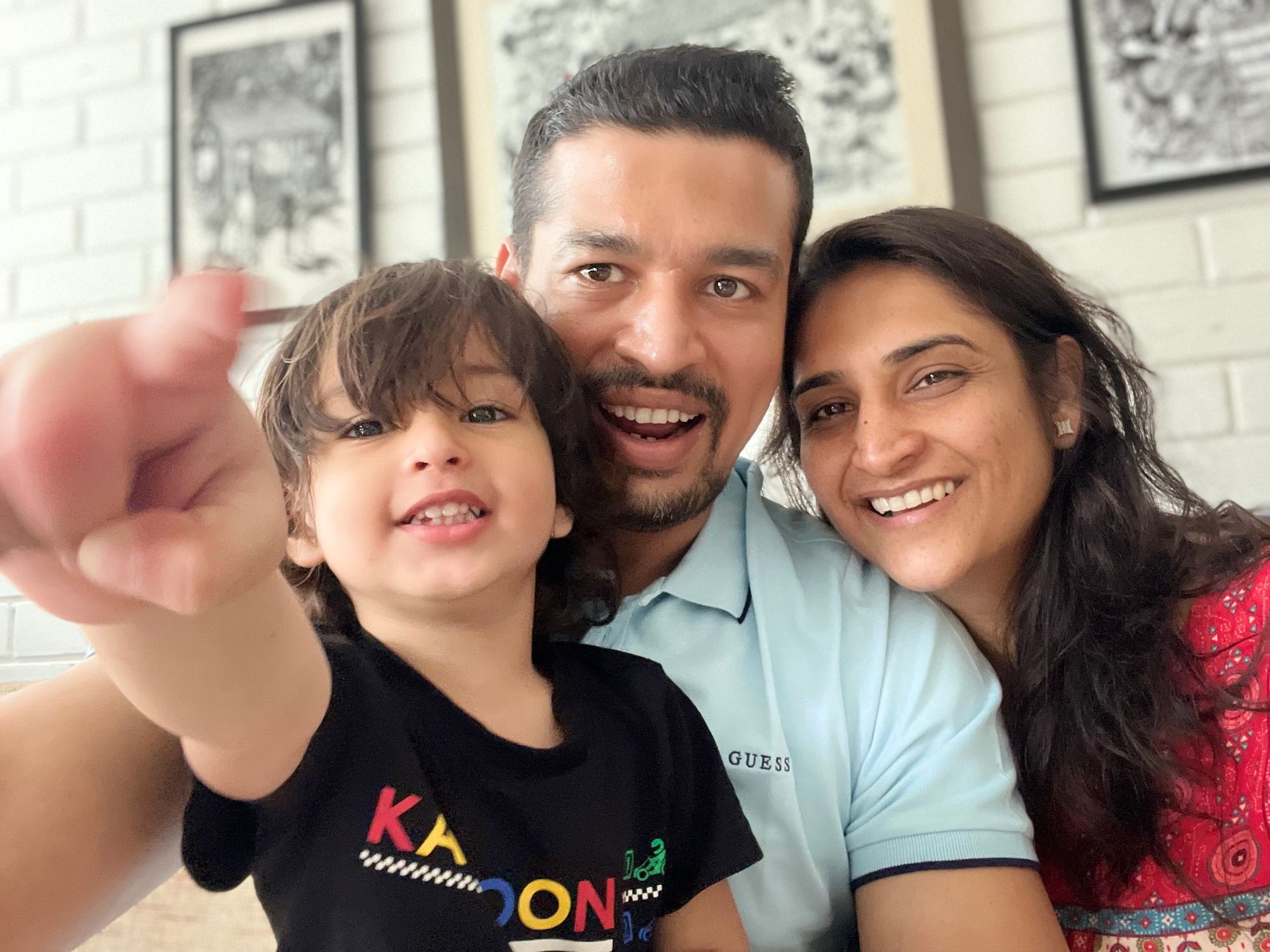 A doting father:
The bond Abhisekh Sir shares with his little Champ and the way he's on and about making him live and learn his way through life is just pure adorable. From being his swim buddy to playmate, Sir encourages Champ to try everything and have fun along the way. It truly fills our heart with joy seeing the antics of the father-son duo. As Champ says, "Papa, you are the best!"
A heart of gold:
Abhishek has a genuinely beautiful heart. An ideal partner in work and life, both are super fun with him, says Chitra Ma'am. "From pushing boundaries to being absolutely honest to being as demanding as a kid sometimes to being exceptionally pampering at other times, he is the color of the black and white canvas."
A man who wants everyone to feel the joy,  who's heart is immeasurable and who wants everyone to shine bright, today we want to thank him for everything he has done for us!
We extend our heartiest wishes for his special day with hope and eagerness that he'll continue to surprise us with more of his amazing and brilliant charms!