Thrillophilia has joined hands with KTM to bring the most exciting biking adventures to their Indian audience. Having launched a new motorbike, the KTM 390 Adventure, KTM wanted to explore an opportunity of promoting the vehicle amongst Thrillophilia's vast and diverse audience. The motorbike facilitates extreme adventures on the road, thus enabling bikers and adventure enthusiasts who like riding on diverse terrains.
The Thrillophilia team perceived this as a brilliant opportunity to bring maximum adventure to the biker community. Hence, the team positioned KTM 390 Adventure as the go-to choice for pan-India riding adventures by strategising #KTMAdventureGetaways.
In this campaign, Thrillophilia came up with diverse biking trail options in India, and finally, three destinations were selected for phase 1. The campaign kickstarted with Ladakh as the first destination. Next, they leveraged their on-ground operations team to come up with an action-packed road trip to Ladakh. This adventure featured highlights such as driving to the world's highest motorable road and saltwater lake, exploring a centuries-old culture, and riding through the most incredible and challenging vistas for a memorable trip.
For this expedition, bikers make their entire journey on a KTM 390 Adventure to feel the freedom and thrill the riding experience brings. The KTM Adventure Getaway for Ladakh is live presently, with two successful adventure runs and at least five more lined up. Borrowing a similar approach, Thrillophilia is also organising multiple batches of statewide traverses in Madhya Pradesh and Rajasthan on the KTM 390 Adventure.
In addition to organising exciting biking adventures, Thrillophilia also took to their strong community of 50M adventure and experiential travel seekers. With the campaign live across the website, social channels of Thrillophilia, and other assets, it has gathered a cumulative reach of over 5M, with 500+ bikers already booked for multiple trips across destinations.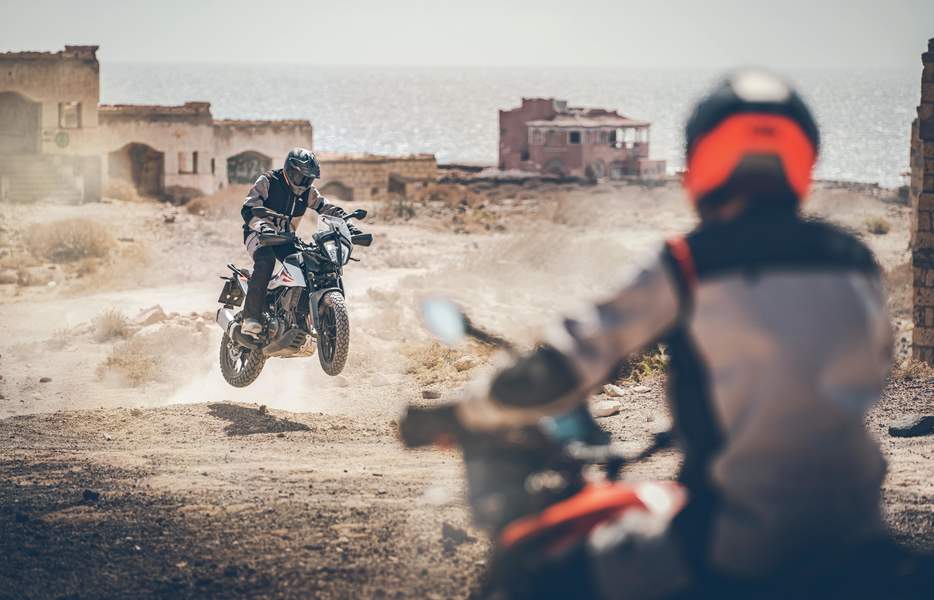 To market this partnership, Thrillophilia deployed an intricate marketing strategy, producing content for a myriad of platforms. Through the website, the word reached 60 million+ unique users. Through email marketing and news releases, 20+ branded articles were created, resulting in 500K+ page views and an average reading time of 4 minutes. Furthermore, the social media team deployed diverse and frequent publishing of stories, posts, reels, and more to engage with an audience of over 2M. Finally, direct sales of the automobile were facilitated through a partner network that will continue to run the created biking expeditions.
The campaigns continue to grow and bring attention to Thrillophilia's biking adventures with KTM and the fantastic new motorbike, KTM 390 Adventure. As for the team, it is a moment of pride to execute detailed on-ground scouting and operations, sales campaigns, and marketing strategies successfully.
Interested in exploring partnership opportunities with Thrillophilia? Let's discuss how we can come up with something revolutionary in travel, that works for your product too!