With the world finding its pace back to normalcy, businesses are now getting back on their feet, and the nations have opened their doors to movement, business, and tourism. Following the same tune, the world is also preparing for a mega event in October that will span six months.
The Dubai World Expo 2020, which was postponed due to a global pandemic, is now all set to welcome business and visitors from all over the world, starting 1 October 2021. The Expo will be hosting millions of visitors, business gatherings, cultural events, next-gen experiences, and unmatched tourist attractions for six months.
With over 60 shows every day, more than 200 restaurants serving global cuisines, and 500+ pavilions hosting business meets, talks, events, performances, and more, the event is your holistic guide to the world cultures, scientific developments, and everything in between. Visitors can explore the latest tech innovations such as artificial intelligence and next-gen healthcare developments; entertainment events such as robotic band performances and vibrant street festivals and parades. To celebrate the world arts and culture, events and areas have been prepped with opera shows, art installations, and more.
When it comes to the partnership, this opportunity is nothing short of growth, learning, and fun for Thrillophilia. Abhishek Daga, the co-founder of Thrillophilia shares, "Dubai, as a destination, has been an integral part of Thrillophilia for a long time now. So, partnering with a global event as prestigious as the world expo in Dubai excites us. With the multitude of opportunities, offerings, and experiences that the Dubai Expo 2020 brings to its visitors, this partnership helps us introduce our audience to a whole new spectrum of international adventures and experiences."
As mentioned by Abhishek, Thrillophilia's tryst with Dubai is a familiar one. We offer 300+ experiences in Dubai, including activities and tours, having thus far helped approximately 100K travellers make the most of the destination. Some of these Dubai experiences include visiting the Burj Khalifa, scuba diving, skydiving, desert safari, and the Dhow cruise.
Now, with Thrillophilia's partnership with the Dubai Expo 2020, our cumulative audience of 50M travellers will now be able to purchase Expo tickets and combo packages with exclusive discounts.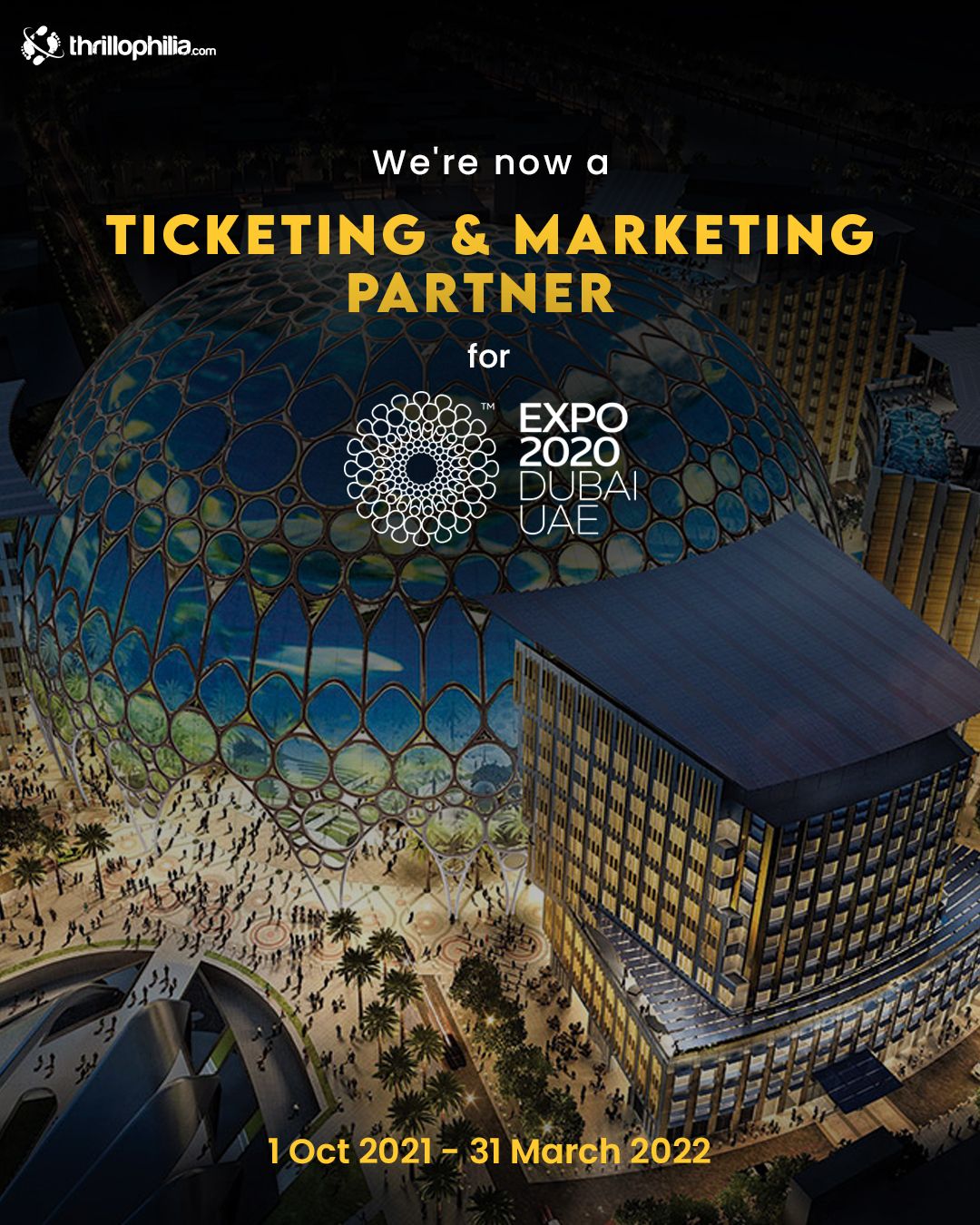 As October approaches, the team is gearing up for the next few weeks leading to the world event. After all, it shall be heartening to watch the world make its way back to those days when public gatherings were rejoiced and not feared, isn't it?