We grew up reading multiple stories about how loyalty, integrity and security go hand in hand. Have you ever witnessed the combination of all these three elements at your workplace? We have! Here's a story of our SEO champion whose journey inspires the teams at Thrillophilia and maybe you too??
Meet Girdhar… 8 Thrillo years old!
Designation - Digital Marketing Manager (SEO Head)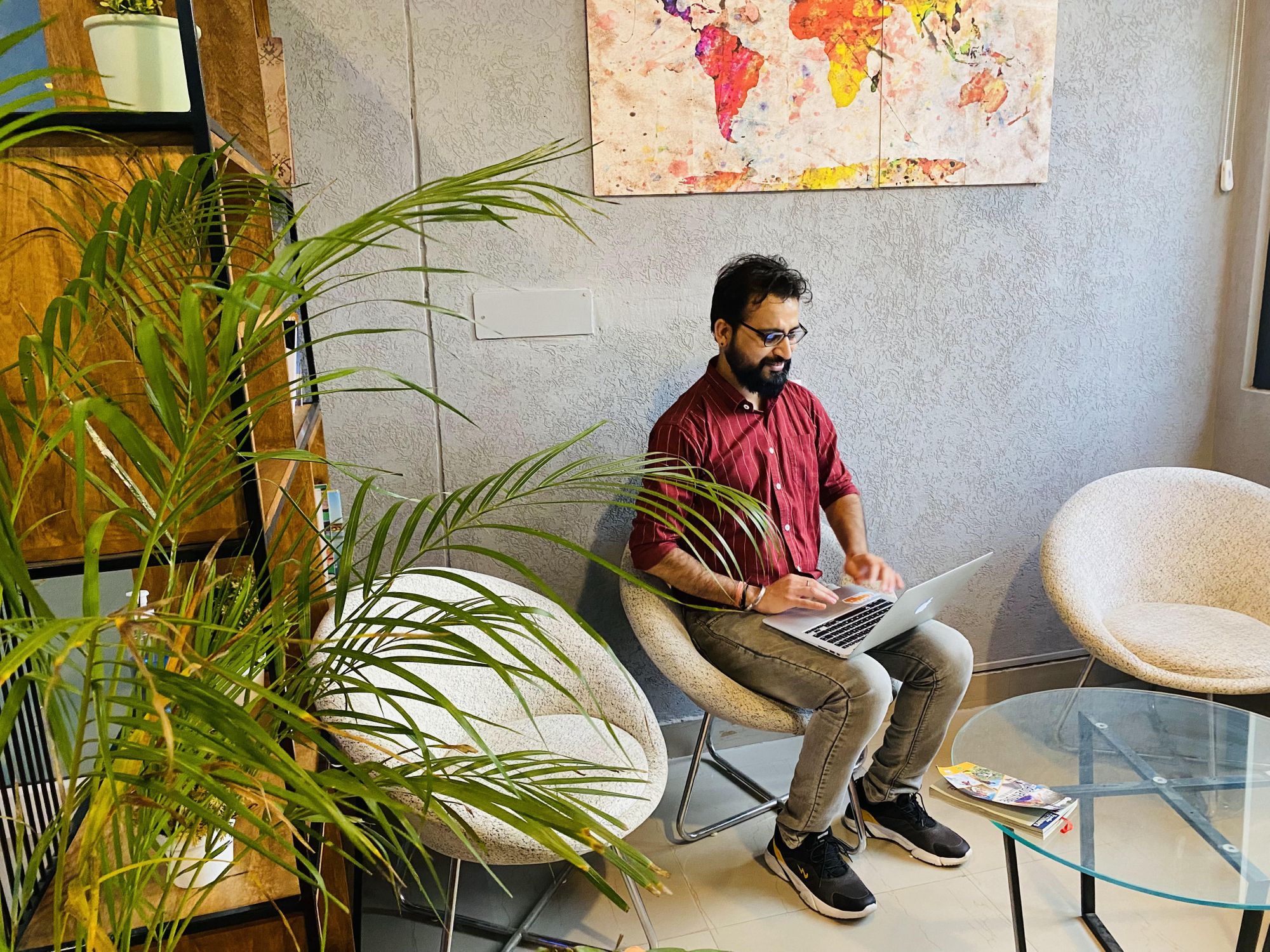 Girdhar leads the SEO team at Thrillophilia. For all the experiential travel and tech solutions we provide, we owe all our traffic to Girdhar and his team. If it weren't for his constantly growing SEO repository, the world wouldn't know how awesome Thrillophilia is!
Girdhar's story is one like the prodigal son, he never left but he moved with the family to Jaipur. He joined the company in 2013 in Bangalore and has recently completed 8 years at Thrillophilia, now in Jaipur! Now that's a story. Many professionals move for a new job, but when a company shifts base to another state, it's a tough call to move with them. We are grateful to have been able to retain a seasoned professional like himself. Here's a sneak peek into Girdhar's diary, let's hear from the man himself.

What is your role at Thrillophilia?
I am a Marketing Manager at Thrillophilia and I head the SEO vertical. Most of my time goes into identifying SEO potential and garnering data on conversions. We identify markets to tap into, dapple with revenue focused keywords and then align tasks for the team accordingly.  Base on the keywords, we build a mammoth amount of articles in a month and then the in-house team edits and vets the same before it goes LIVE on our website.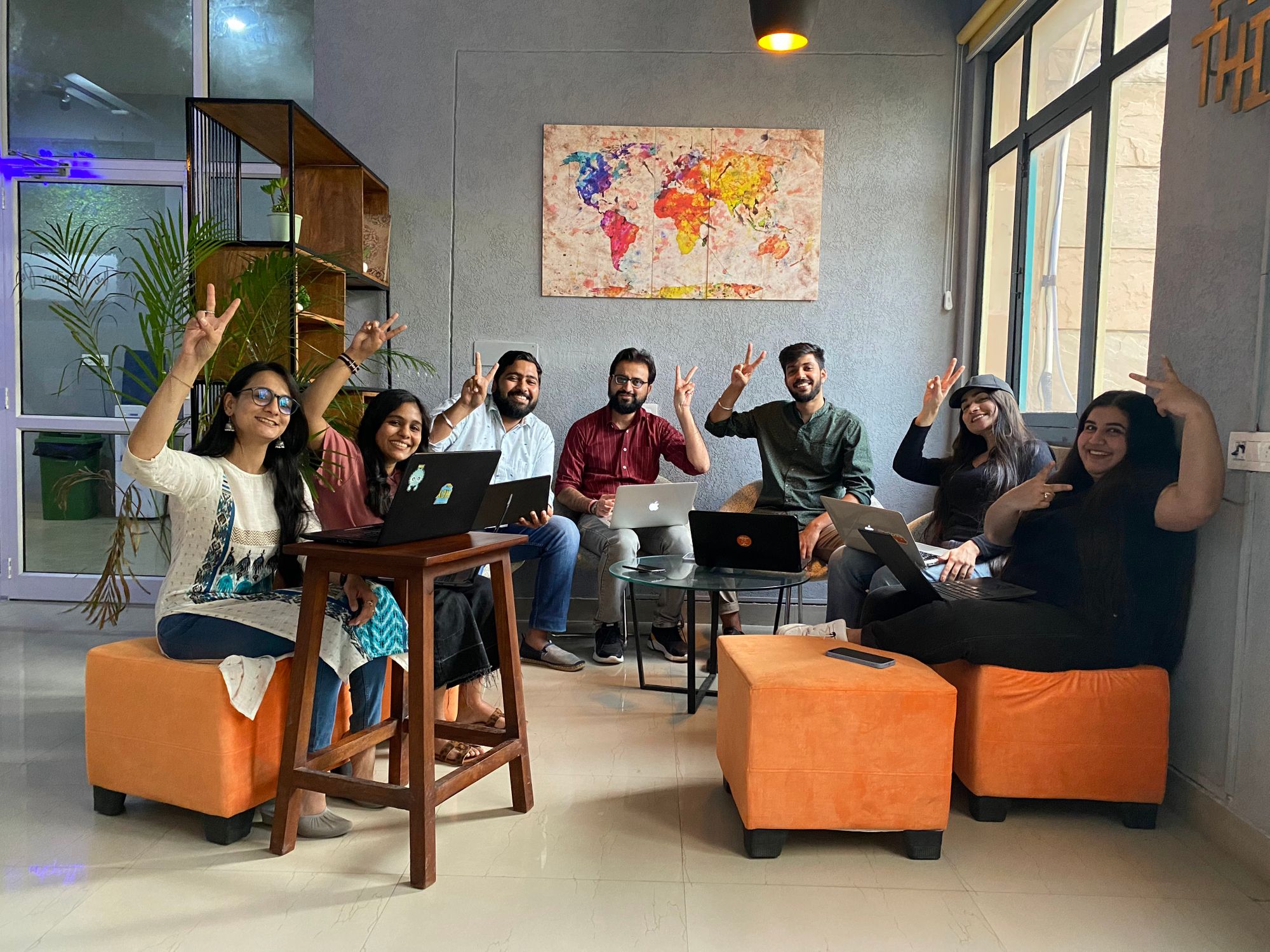 We have an on-page and off -page team. The roles are clearly divided while the team works in tandem. SEO is a game of patience, you have to wait for 3-5 months to reap benefits. Which is why you do the work and quickly pick another so that once you start getting results, you witness consistent growth.

Why Thrillophilia?
Candidly speaking, the same reason you are here - travel! I have worked with other companies before I joined Thrillophilia and none of them had the streak of adventure that I was looking for. Travel excited me. I loved to travel that was one of the reasons I joined Thrillo. Although, I am not travelling physically but virtually I have explored almost all the destinations while working on different projects and that's the fun part of working in the Thrillophilia SEO team as you have to do a lot of research about a destination before it goes live on the website. In my initial years whatever any new experience I have come across while working, I have gone on to experience it. Be it night treks around Bangalore or road trips to Ladakh or bungee jumping in Rishikesh. I think I am the first person in Thrillo who went to Ladakh!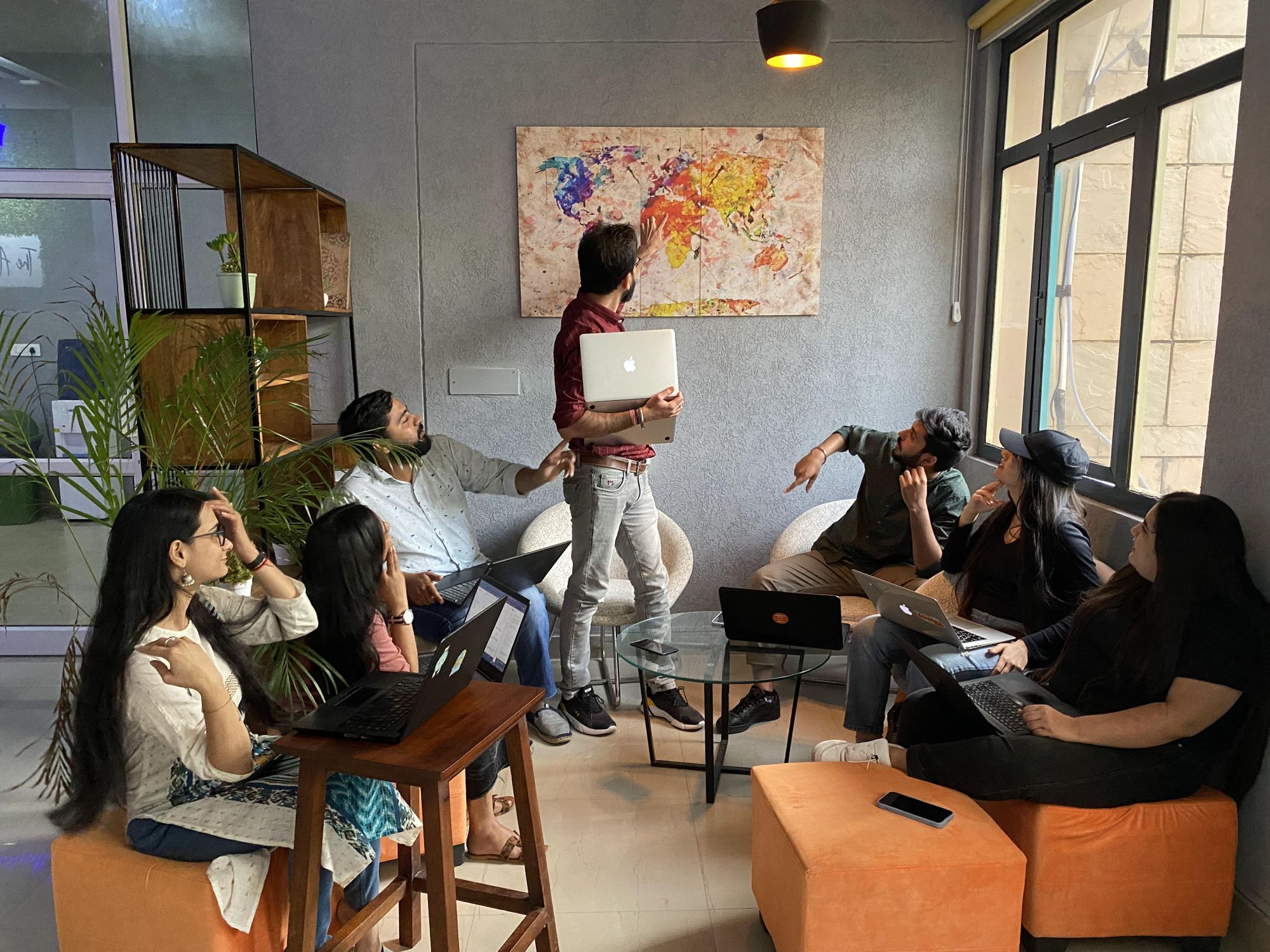 To travel when I could and to spend my days reading and researching about new destinations, was a key element of why I stuck around. Not to mention the fact that I have learned so much from Abhishek Daga. Every meeting with him is a breath of fresh air and you always learn something new, but you also always come back out with a new task aligned! This is the kind of work culture that absorbs you and motivates you. So for me it's never been about Why Thrillophilia, the answers are out there for all to see.

What are some challenges you faced while heading SEO at Thrillophilia?
One of the biggest challenges that the SEO community faces is the ever-changing nature of Google algorithms! For us the task back in the day was tougher because we had no competitor to look forward to creating SEO strategies. They just kept popping up now and then, so while the first movers advantage worked for some destinations, for others we had to figure all strategies on the go. Everything we had to do, had to be built from scratch and others were just copying us. Even today!
Another one with a funny narrative was the fact that we had a very small tech team to manage the backend. I remember turning to the co-founder for guidance back when I started for assistance. It makes more sense to do that now, but I had more exposure to guidance from the leadership owing to the fact that the team was small. It was a challenge that I am thoroughly grateful for.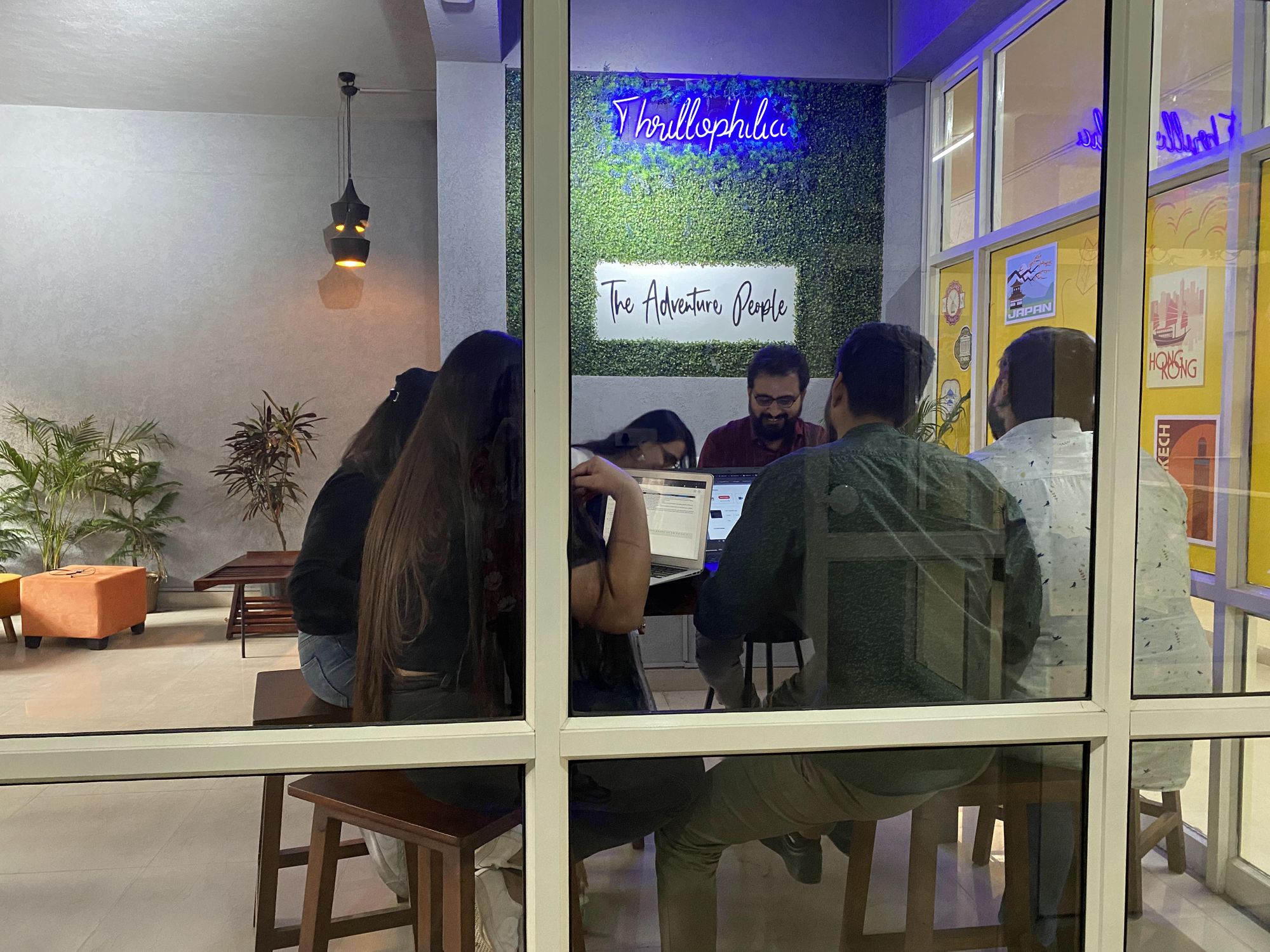 There have been different challenges that popped up in different phases of my growth in the company. If I remember correctly, there was no major team in SEO before 2017. Somehow a couple of members were just managing the website, when I joined the first challenge for me was to fit into the team and then build my own. I was always an individual person working silently in one corner on some project. Now I am working with a team of 17 talented team members who make my lives better personally and professionally!
The biggest challenge was the decision to move from Bangalore to Jaipur. I had been in Bangalore for around 7 years when Thrillophilia shifted base to Jaipur. This was a very tough one, but now I can say that was the best decision I made in the last decade. Jaipur is probably more fun than Bangalore with such a huge team and the workplace suddenly feels more like home.
What are the key learnings from your time here?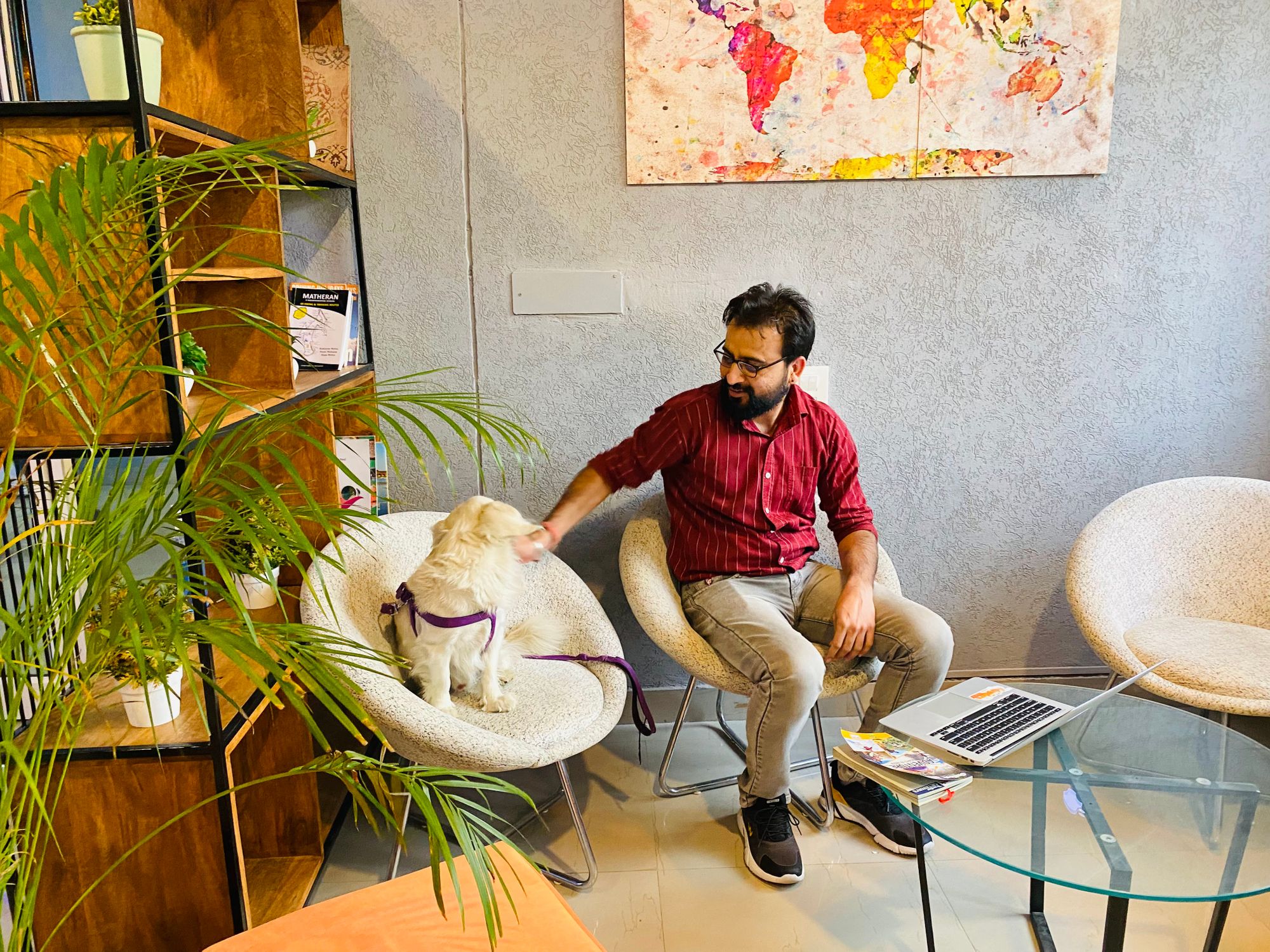 There are many insights that I gathered in almost a decade that I spent in the company. I think with time our thought process evolved individually and as a team. But to name a few things I learnt -
Keep basics correct and don't do anything black hat for a short term gain. We have crossed 7.5 million organic sessions in a month following this.
SEO is not a one week or one month job. You continuously need to invest your time and energy for years. Consistency is the key.
Content is not the only king in SEO. There are a lot of other elements that are as important as content. So don't always believe what Google says.
Learned the skills of how to grow a destination from scratch. When I joined Thrillo we were majorly getting Karnataka traffic but today we have traffic on almost all the travel destinations in the world.
Learned a lot about the technical side of SEO in the last couple of years which you will hardly get to learn in other places until you are owning the whole website.
I got to learn a lot of other things apart from SEO in Digital marketing like social media, content marketing (the first viral blog at Thrillophilia was published by me), paid advertising, data mining and lot of other things.
What is the team structure?
I have a team of 16 people and together we own SEO at Thrillophilia! Here are some key members you need to know -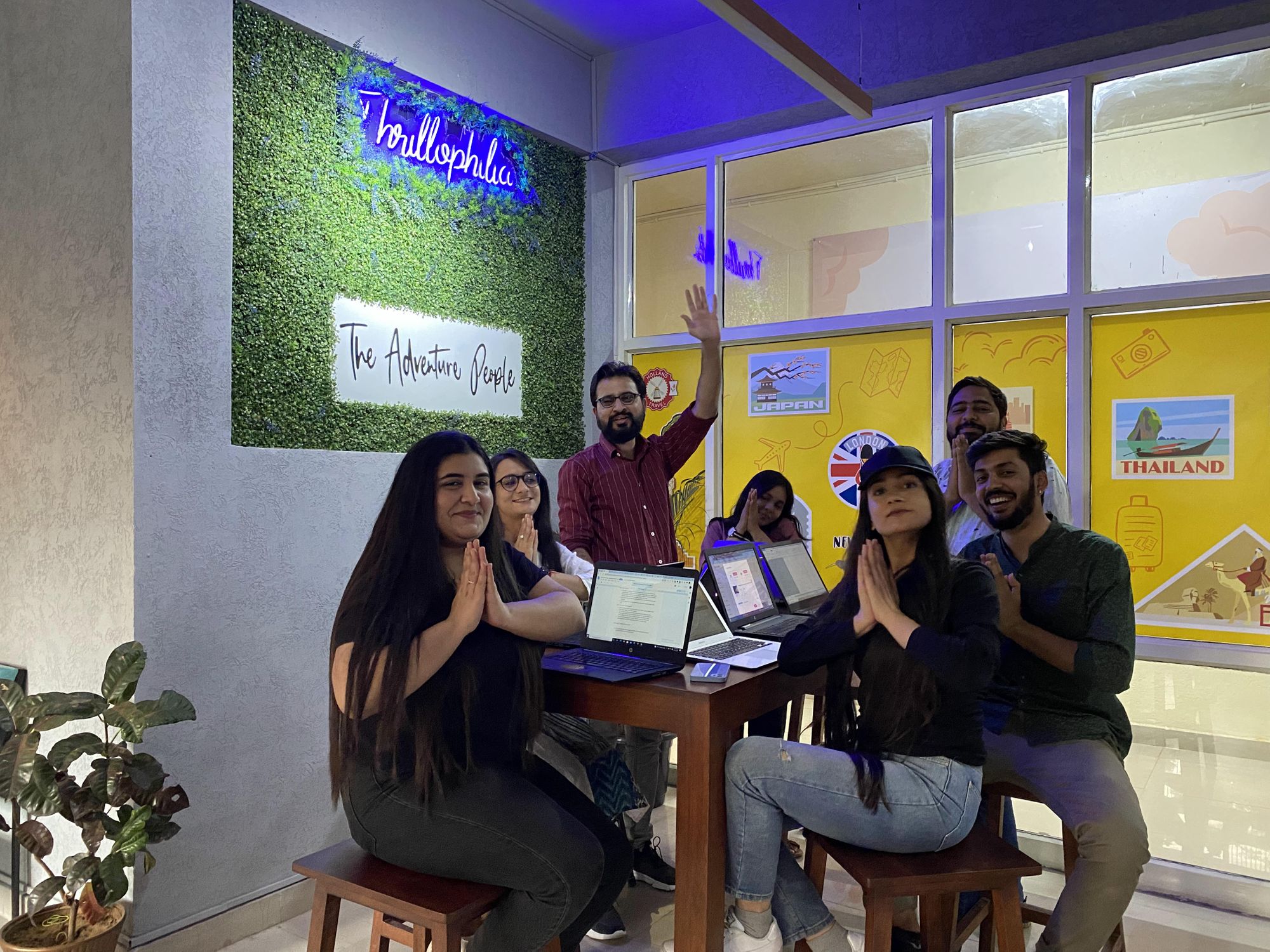 Meet Saumya: SEO team Lead - Handling and helping me out with all major on-page projects from the last 2+ years. She takes care of everything from launching new destinations to scaling existing destinations in terms of SEO.
Nadiya: Content Manager - Handling all SEO content requirements and managing a team of 30-40 freelancers from the last 2.5 years!
Akshay & Maanvir: This duo is responsible for managing all the off-page activities
Shubham: A new member of the team with 3+ years of experience. Currently working on his first project of scaling Europe
Palak: She manages the PR verticak for us and ensures that all we do at Thrillophilia gets communicated via correct channels
Shruti, Aman and Gaurav: Our product and on-page QC experts helping me for the last 2 years. Everything that goes on our website is cross-checked and improved by this trio!
What are some key highlights of your Life At Thrillophilia?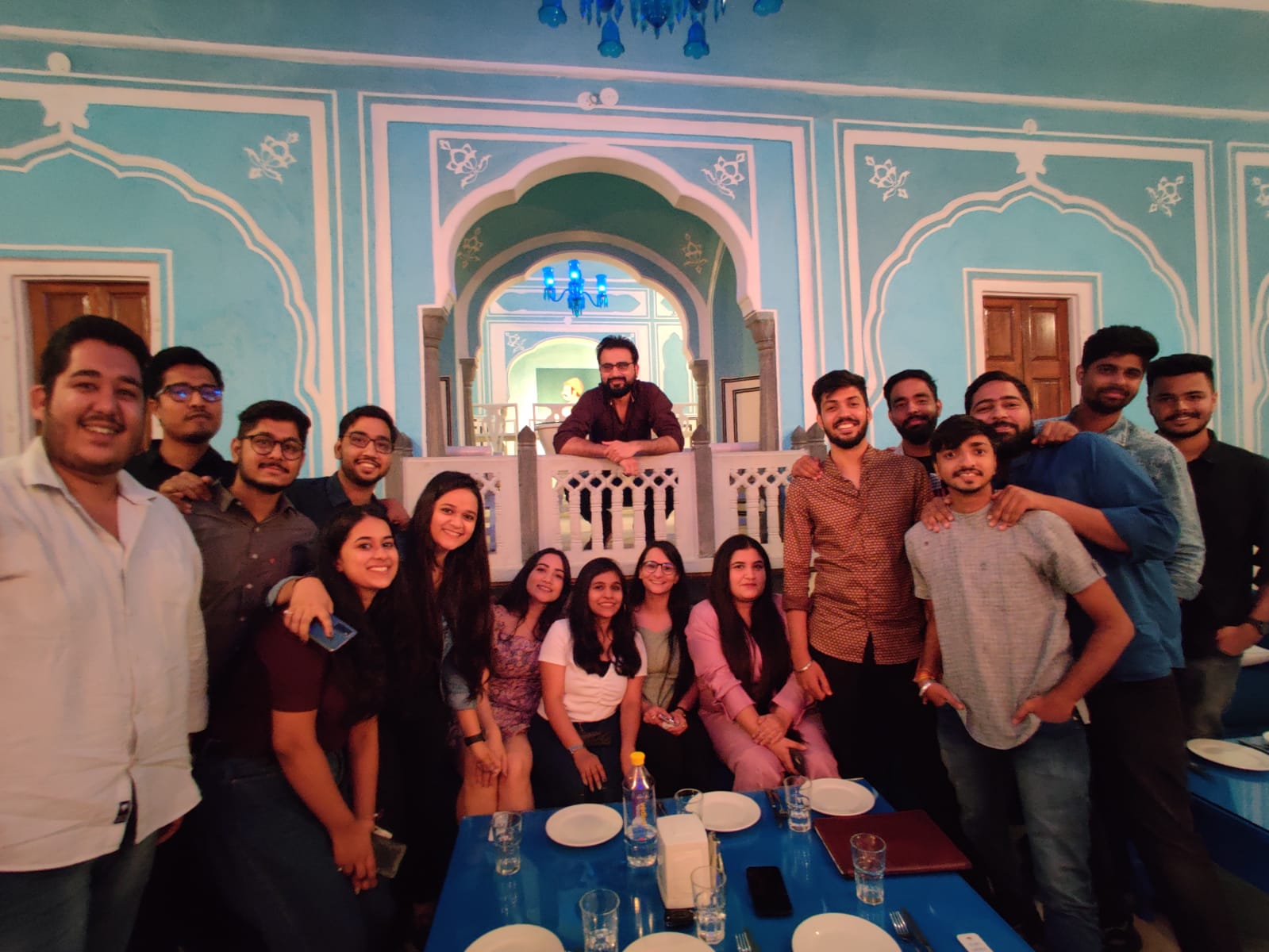 To begin with, I remember a couple of things that still make me want to pat my back -
We had an initial traffic of 10k/day which has now gone up to an average of 2 lakh daily viewers
The first milestone in terms of SEO was when we did an article about "30 Under 30 - Places To Visit" - we got 1000% hike in the traffic on that article, so much that the server went down for the first time on Thrillophilia
Post funding stages of growth were the best - we expanded SEO from just Bangalore to other cities and today we have expanded globally
Lockdown destinations - expanding our services to Bali, Dubai, Singapore, Thailand, Switzerland to name a few
We started Maldives based on a candid conversation with the co-founder and today it's driving maximum traffic and business at Thrillophilia!
Building virtual tours was fun too - traveled with the articles we publish during the Covid-19 lockdown
So this was Girdhar's diary and we are moved. Long terms employees are indeed family. Here's what some of his team members have to say about him -

Saumya says - Thankyou for being such an amazing and cool mentor. It has been a pleasure working with you, everything I have learned in SEO is because of you. I literally owe you everything. Thank you for giving me so many opportunities to learn and grow.  It's only because of your trust and guidance. On the lighter side, we share personal gossip like a "SAHELI" 😂 and we need to plan a trip to Spiti soon!

Nadiya says - He fosters the best qualities in a person. A great manager to whom you can go for just anything and everything, he is always there to support you.

Gaurav says - Working with someone who understands you and supports you is a great feeling. Girdhar sir has always been like a big brother helping each of us on every step.

Palak says - Being a person who is all three - great boss, mentor and a manager, Girdhar Sir has been inspiring me since the day I joined. I have no idea how he does it, but I really appreciate it more than words can say.

Girdhar says and we quote -
"Product is my baby. My team, Abhishek and Chitra are like family, you learn something new everyday and have fun."
Which technically summarizes his Life At Thrillophilia!