Meet Ram Ratan Mishra, Performance Marketing Manager at Thrillophilia, who has been leading performance marketing, graphic designing, and social media with ease, all in less than two years.
His story truly inspires and sets an example with the way he has contributed to building Thrillophilia's marketing landscape at just the beginning of his journey. He shows that it is indeed possible to scale up your career if you have passion in the correct direction and a right platform to begin with.
In conversation with Ram, we got some insights on his journey here at Thrillophilia, how he multitasks and gets things done smoothly, and some tips and tricks on kickstarting a marketing career.
1. Was a career in marketing always what you had in mind? How did you prepare yourself for your current role?
I was exploring different sectors during my Engineering days when I found out that Marketing aligned perfectly with my interests. I learned the basics of marketing and applied to multiple internships. This was a period when I worked hard to make my way into this stream.
Learning a lot on the fly, these opportunities gave me a headstart on 'what I wanted to do'  and solidified my career plans for the future. I finally got some hands-on experience in Email Marketing at the internships while also gaining an in-depth perspective of how content and ads work, and the impact they create.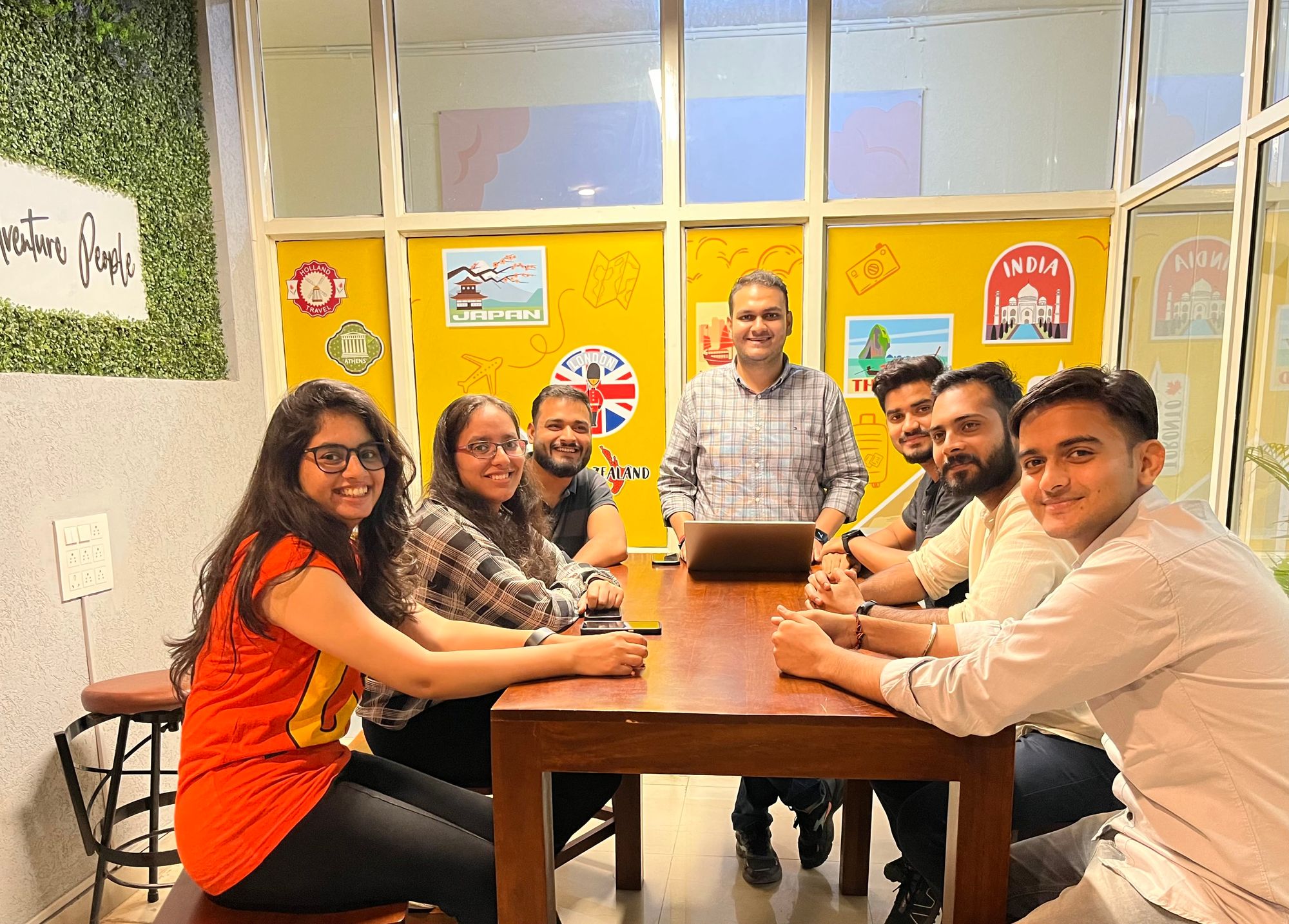 2. Please tell us about your journey with Thrillophilia
Starting as an inquisitive fresher in an Email Marketing role to leading different teams like performance, social media, and graphic designing, my journey at Thrillophilia could be described as a hike of learnings and setbacks, with some achievements along the way.
This gradual shift to managing the entire marketing division would never be possible without the efforts of my team and the brilliant people I worked with. I also consider myself quite lucky to have gotten a supportive manager at the start of my career in Thrillophilia who exposed me to different avenues in marketing and guided me throughout. Three months into the role, I picked up performance marketing alongside email marketing and got into more cross-functional experiences.
With my first independent project, I got my one-time opportunity to give convincing results. I implemented all that I had learned, did my numbers well, and created the plan which eventually got a lot of appreciation.
Gradually, a couple of content marketing projects came my way. With the team, I strategize ways in which Thrillophilia could use different platforms to effectively market its products and services. This said project was quite well received and our numbers were a testimony of the same. Our success also contributed to a major boost in sales.
It wasn't long before my manager gave me the responsibility to lead the design team as well. Having had an eye for aesthetics and some experience in graphic design, I started working with the team in a direction that would build engagement and confidence in our customers.
Throughout this journey, my mentors were preparing me to handle bigger responsibilities all while guiding me in developing my managerial skills. From being an individual contributor to getting an opportunity to handle different teams of exceptionally talented and creative members, my pillars of success have always been my mentors at work.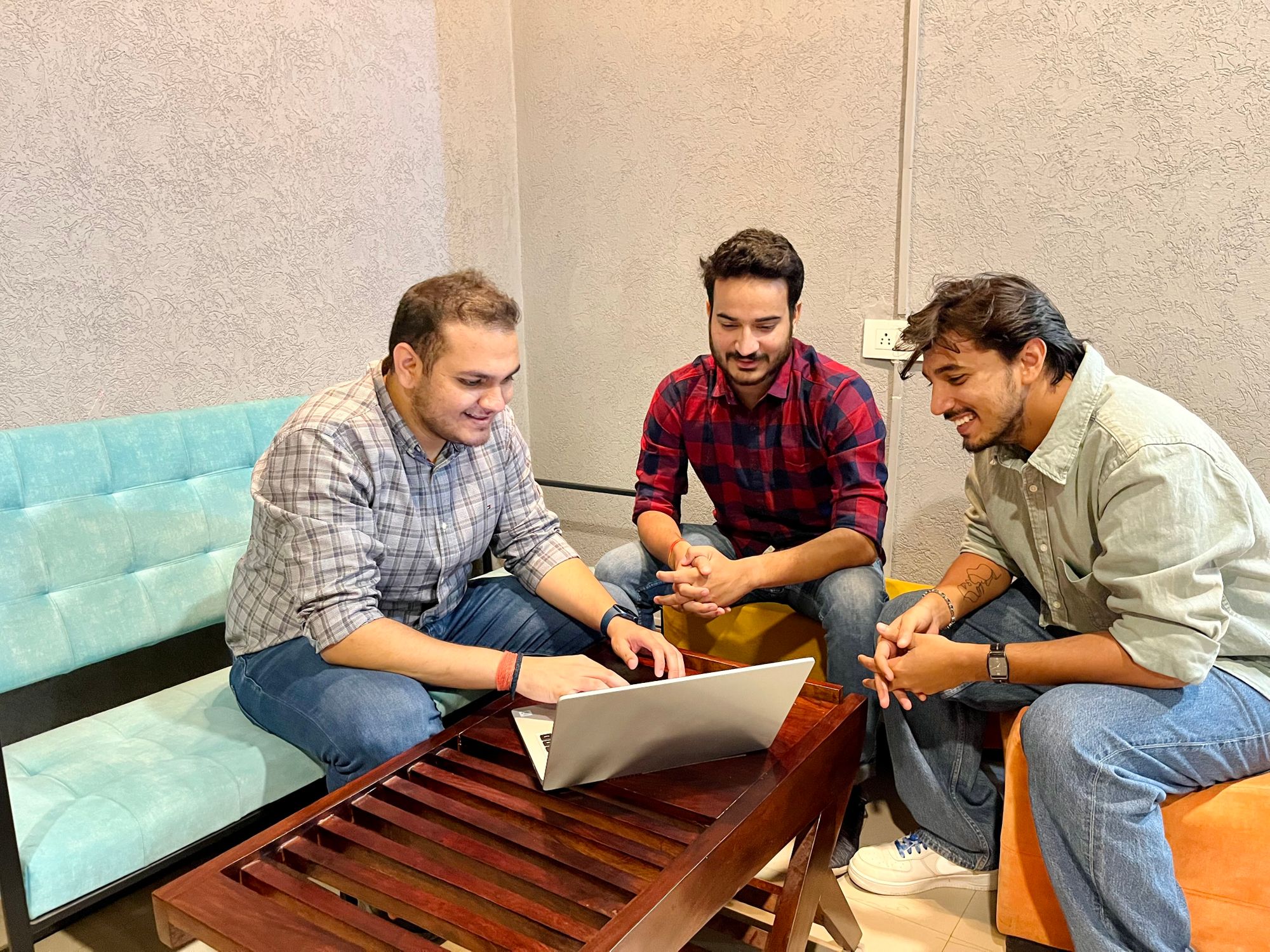 3. How would you describe your job as a Performance Marketing Manager at Thrillophilia?
Being a Performance Marketing Manager at Thrillophilia means dipping a finger into everything that involves numbers, designs, and ideas.
A major part of my day goes into researching and identifying key insights on destinations, inferring current trends from metrics, and creating a plan accordingly. The team creates a value proposition of products while understanding user behavior across different regions.
Along with the team, I brainstorm on campaigns, outline plans, and create content aligning with other teams in the company. Audience segmentation, competitive analysis and deciding which content goes where also forms a major part of creating our strategies.  
Post planning, we divide tasks and responsibilities amongst ourselves keeping a sharp focus on data, and our target audience at the heart of everything we do. In every way, our goal remains to produce trendsetting and unique content while ensuring that all creative collateral created for our customers is consistently aligned with the brand. Maintaining consistent user interactions across different platforms is also one of the most crucial responsibilities of being in the Marketing Team.
3. How do you find your values aligned with that of Thrillophilia?
I think finding my personal values aligned with that of the company had a huge role to play in my journey at Thrillophilia.
I have always related quite strongly to the attitude of hustling and getting things done which motivated me to give my best throughout. The synergy of the culture and people at Thrillophilia boosted my "Go Getter Attitude" convincing me that this is the place where I want to grow my career.
I was given complete ownership of my work and my time, it was entirely my responsibility to bring the desired results. Always being one for trying my hand at different avenues, Thrillophilia gave me the perfect opportunity and resources to hone my skills in all areas of marketing.
4. You've been helping your teams achieve numerous goals by embracing creativity, storytelling, and innovation. What has been your approach to handling different teams so efficiently?
Among the teams that I handle, performance marketing is completely number and data driven whereas content marketing and graphic designing requires a lot of creative mindspace and storytelling to visualize and conceptualize. I realized  a single approach does not work for both analytical and creative work due to the fact that the former is fast paced and constantly changing.
As different platforms keep modifying their algorithms, content marketing is a lot about experimentation and seeing what works best. It also requires long term plans powered by consistent efforts.
Irrespective of my creative or analytical job roles, my approach to work has always been process and detail driven. We as a team, make sure to prioritize tasks and give special attention in creating a smooth process, to make it easier for anyone to walk on that path after us.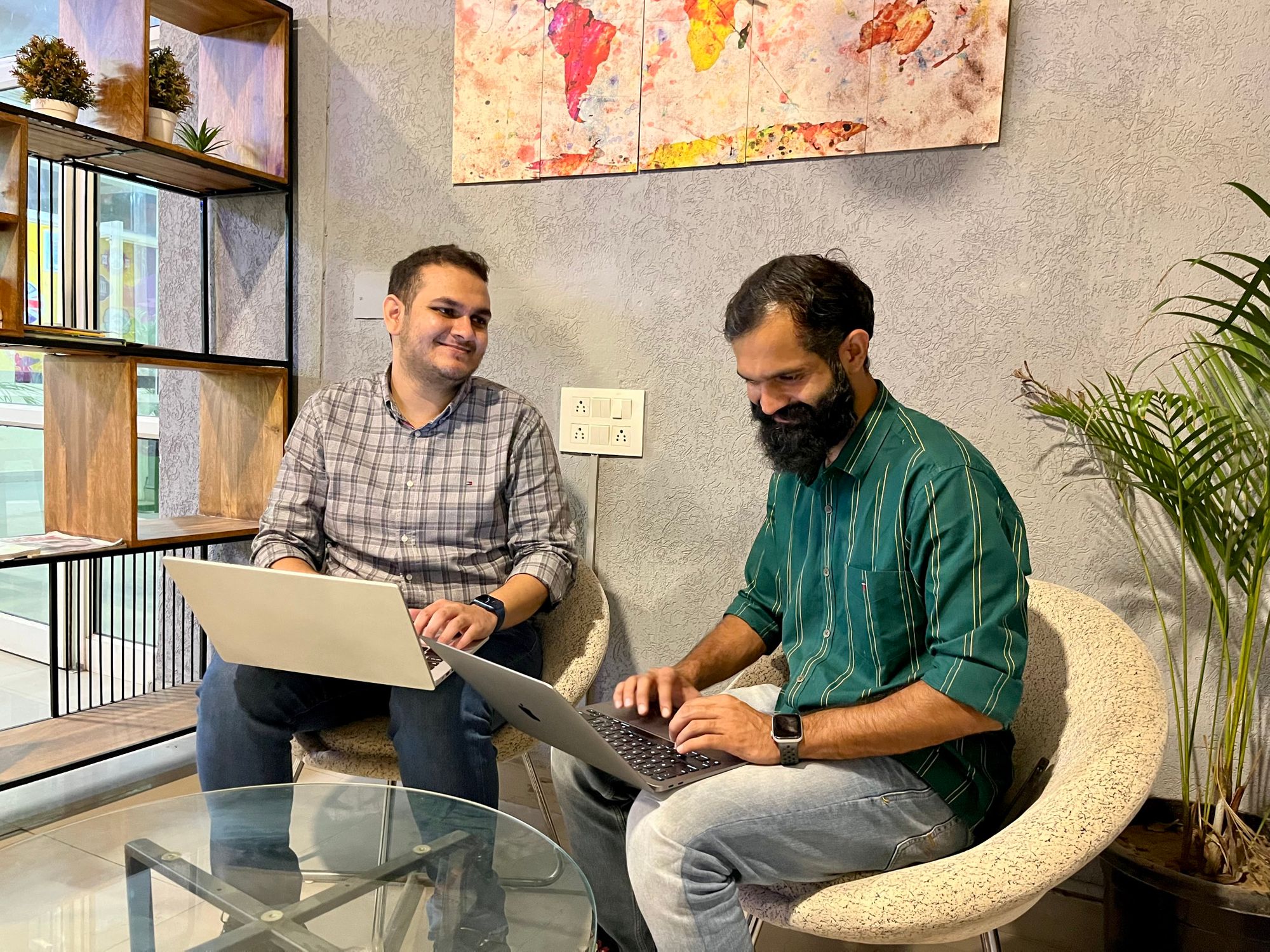 5. Do you think choosing the right platform helps to boost your career forward?
Choosing the right platform does play a major role in driving your career forward. I am extremely grateful to have a platform like Thrillophilia that not only recognized and assessed my skill sets but motivated me to push forward and work to my utmost potential. Thrillophilia has a healthy work culture where feedback is interchanged and fresh new perspectives are heard and taken into consideration.
But it is equally important to take time and decide which avenue to step into and recognize which niche aligns with your skills and personality.
6. What have been some of the best learning experiences you gathered while working here at Thrillophilia?
In my role as the Performance Marketing Manager, I learned a lot about my own leadership skills and commander traits that I was otherwise unaware of. The regular enlightening sessions I had with my mentor also helped me a lot on both the personal and professional fronts.
From my first day at Thrillophilia, every opportunity has shaped me into becoming a better marketer, team-player and moreover, a better individual. In the entire process from knowing how to create plans and taking it forward to execution, independent decision making was one of the biggest takeaways while working at the organization.
7.  Where do you want to see yourself in the coming years?
I want to set benchmarks not just in performance marketing but in all the niches in the next 3 years. With the team working out what works for our brand and our audience across several markets, we're looking to push the boundaries and redefine the experiential travel niche by creating breakthrough concepts.