Dear Ma'am,
Sometimes, all we need in our work life is one such person who will push us to outperform ourselves in any situation. Almost as a wish come true, we have been blessed with you, the raison d'etre of Thrillophilia to help and guide us along the stepping stones to success.
Believe it or not, our best moments spent in the office are the morning sessions with you. The quality conversations we have, work as good as a cup of freshly brewed coffee on a Monday morning. Your advice works as an inspiration in all aspects, whether it is to remember to 'pause, think and speak in times of confusion' or to always keep a fighting attitude while working. Your guidance not only contributes immensely to our professional and personal front but helps us inculcate multiple traits in ourselves.
Ajay and Amit recall the time when you started working directly with all of us, brainstorming ideas, and visualizing how to reach the desired milestones while simultaneously helping those who are looking for support and motivation. Every sentence of yours in that one precious hour makes a huge impression on us, every word of yours resonates with us throughout the day.
Although there are countless learnings from you that we keep applying even in our daily routine, one of them that we'd love to address is to always "Strive to keep growing".
As Abhishek Puri says, you have always emphasized compartmentalizing tasks according to their priority and giving energy accordingly;  this systematic and logical approach to any situation has guided us immensely and helped us overcome difficult situations like it were nothing. With immense conviction, we have also heard him say, "While everyone stays with me in my happy times, ma'am has been and will always be the first person to stand beside me when things get really tough."
Like a seasoned jeweler with an eye for the rarest diamonds, you have always picked the finest abilities and talent in us, some we didn't even know we had within. Not only finding our hidden best, you somehow motivate us to produce extraordinary results from it. As an employee, this level of reliance is the ultimate form of empowerment because we know you settle for nothing less than perfection.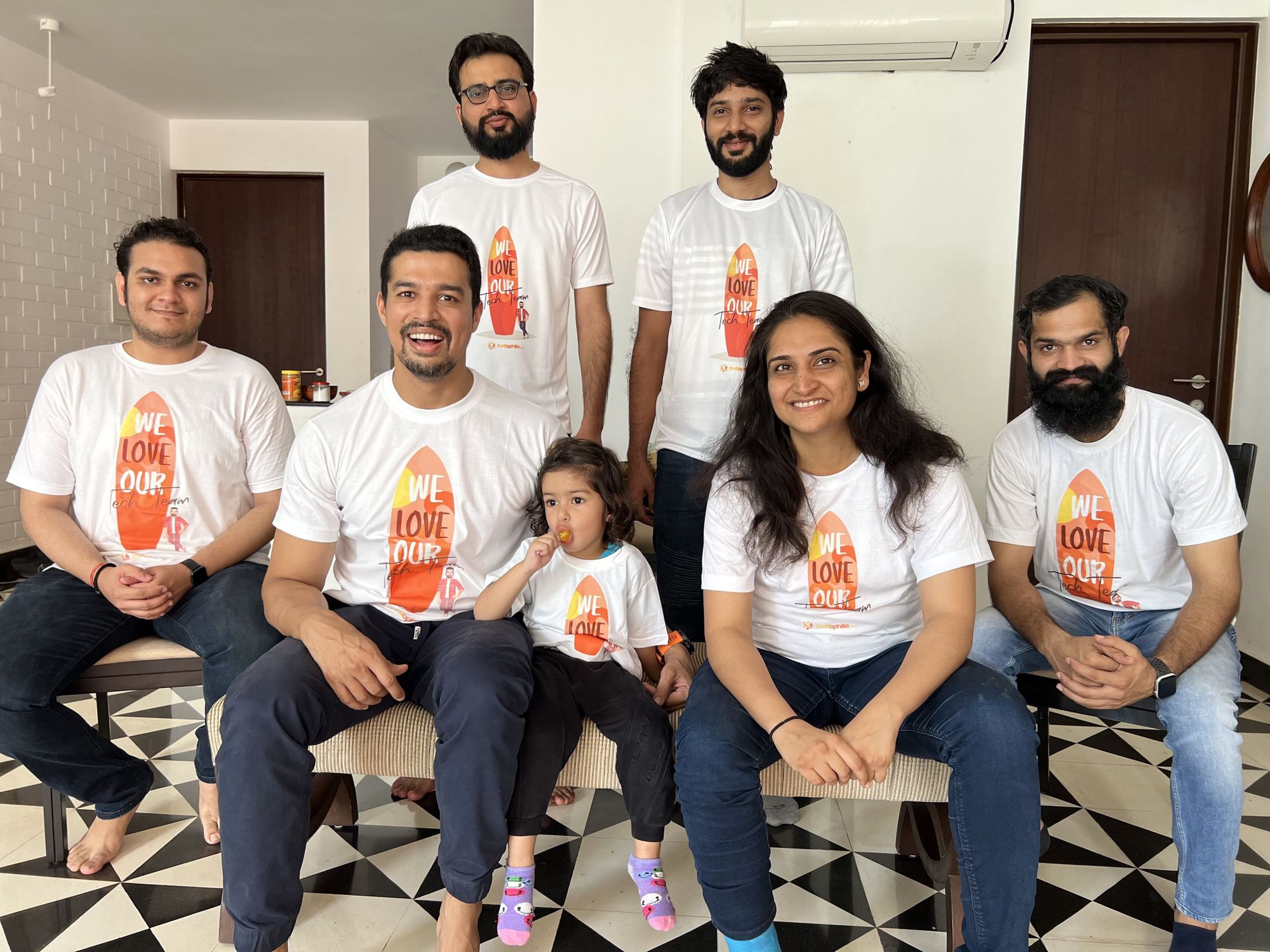 Tarun Dadlani adds, "The way you want to see us grow, learn and be happy while working makes you the best leader we could have asked for. Thank you for enlightening us with your wisdom and being with us to find a solution when we are stuck somewhere. You, truly are, my go-to person.
Post covid-19, your brilliant ideas helped us upscale business rapidly. Using different management approaches to boost dynamism while planning ahead on identifying products like Staycations that would trend post pandemic, we've seen you take the most sensitive yet effective decisions. You made sure that we could reskill and upskill the workforce to deliver stronger results in a short time. Thanks to you, the team was able to breathe the work and leaders were coursed how to get things done keeping the feeling intact that we're one team."
Ma'am, you have always been more of a mentor than a stereotypical boss. Your kindness, patience, and ability to look out for us while making sure we grow and be happy always, give us an at-home feel.
While we understand how difficult it must be to take tough calls in difficult situations, it always amuses us how you remain calm and composed through it all. It is indeed admirable how you are mindful while making these decisions, knowing quite well that it affects so many people around you.
You also amuse us with your wit at the most unusual times. We remember once when our teammate, Rishabh submitted his resignation as he wanted to leave the corporate world to pursue his passion in theatre with no clear plan in mind, you had asked him to hold on to it and not leave Thrillophilia before his admission in a theatre institute was confirmed.  We have seen him work hard which finally made his dreams take off. Your push in the right direction, in the right planned manner, bore excellent fruits and we are sure his success makes you as proud of him as we are.
Ram recalls how your constant support and encouragement helped him achieve what he thought was seemingly impossible. While you have always appreciated him for being such a good listener, he recalls your advice to him to speak as much as he listened, being mindful of everyone around him. He says, "This very simple advice has turned my life around."
We have learned from you that what seems like contradictions are often challenges that take us to the next level. We are forever in awe of the manner with which you have consistently maintained such strong business ethics while always keeping a smile on your face and the people around you.
Recalling the best advice he's received from you, "Don't think you have unlimited time, always think of time as a limited resource",  Rajdeep extends his heartfelt gratitude to you for helping him schedule and structure his work in a better way.
Quoting Girdhar Singh Sodha, "You have not only been a fantastic mentor to us but you have taught us to mentor and look out for other team members as well".
As we thank you a thousand times squared for everything you have taught us, we promise to pass on this wisdom in the years to come and carry your legacy forward.
Recalling all that has made Thrillophilia what it is today, it is mostly your contribution and support that makes this company so close to our hearts.

With love, respect, and good wishes,
Team Thrillophilia