From Sales to Operations up to his current role as the Vice President of Growth, Thrillophilia, Tarun's journey is nothing less than inspiring. With his work profile spanning drastically across different verticals (all of this in less than 5 years!), we bet Tarun is the right person to give us all the tips and tricks to fast-track our career progression.
Giving snippets of his own journey, Tarun recollects the time when he joined Thrillophilia as a fresher. Coming from a technical background, he had little to no knowledge about how sales or operations function. But what helped him, was his inherent passion and curiosity, added to the guidance of his seniors and his own rational approach.
While you must be thinking of all the ways you can take your career to the next level, let's hear it from the one who's been keeping up with a constant stream of changes while working as the Vice President of Thrillophilia and as a matter of fact, quite excelling at it.
Here, Tarun shares some tips for personal development that can help you advance your career forward and at the same time, make you stand out in the ocean of qualified professionals.
Dive in and Learn on the go
Just dive into the work, most of the learning will take place in the process, is what he says. Initially, as a fresher, no one knows how to do things perfectly. But when you take the risk of executing a particular task you've never done before, you give yourself a chance to work on the path towards your desired career goals.
Needless to say, it comes with its own set of failures and challenges. To that Tarun says that, "when you fail fast, you learn faster". You can fall down the ladder, yet be one step closer to reaching your goal by the growth of your learning curve.
So, the time span which your career will take to grow will eventually decrease in the process. It is also crucial to be clear-minded and logical to implement the right strategies thereafter. You'll have to be inquisitive enough until you find the logical and reasonable solution to the problem.
No matter how prepared one seems, change-makers everywhere are learning and adapting on the fly.
Do your research
Tarun believes that when taking on any new task, the most important thing is to expose yourself to different resources in order to build new skills that align with the new responsibility.  All careers require both soft and technical skills and there are seemingly myriad ways to develop your skills. So, you should determine what you already do well and then research what you need to develop further.
Throughout this time he's had to learn and keep brushing up on the latest strategies and best practices, all while teaching himself how to prepare for roles more than he could count on his fingers.
However, what works for him or other seasoned professionals might not always work for you. The good news is, there are steps you can take to adapt and juggle the many evolving hats you must wear while taking your career forward.
Optimize your time and improvise
Another career-saving hack is knowing how to start optimizing your time for a given work.  Keep on grooming your skills and working on yourself so that you reach a point where you can do the same task in a shorter time span.
According to Tarun, we often lag behind because we do not have the foundational knowledge in the field and hesitate to make improvisations. Once you get to know the basics of the task, you can start modifying as per your ideas. The breakthrough occurs only when your mind is logical and you know how to get a problem solved.
Another important reason why people fail to scale up sooner in their careers is the lack of productivity. It doesn't matter how many hours you are putting in, what matters is only how much output is coming out from your end.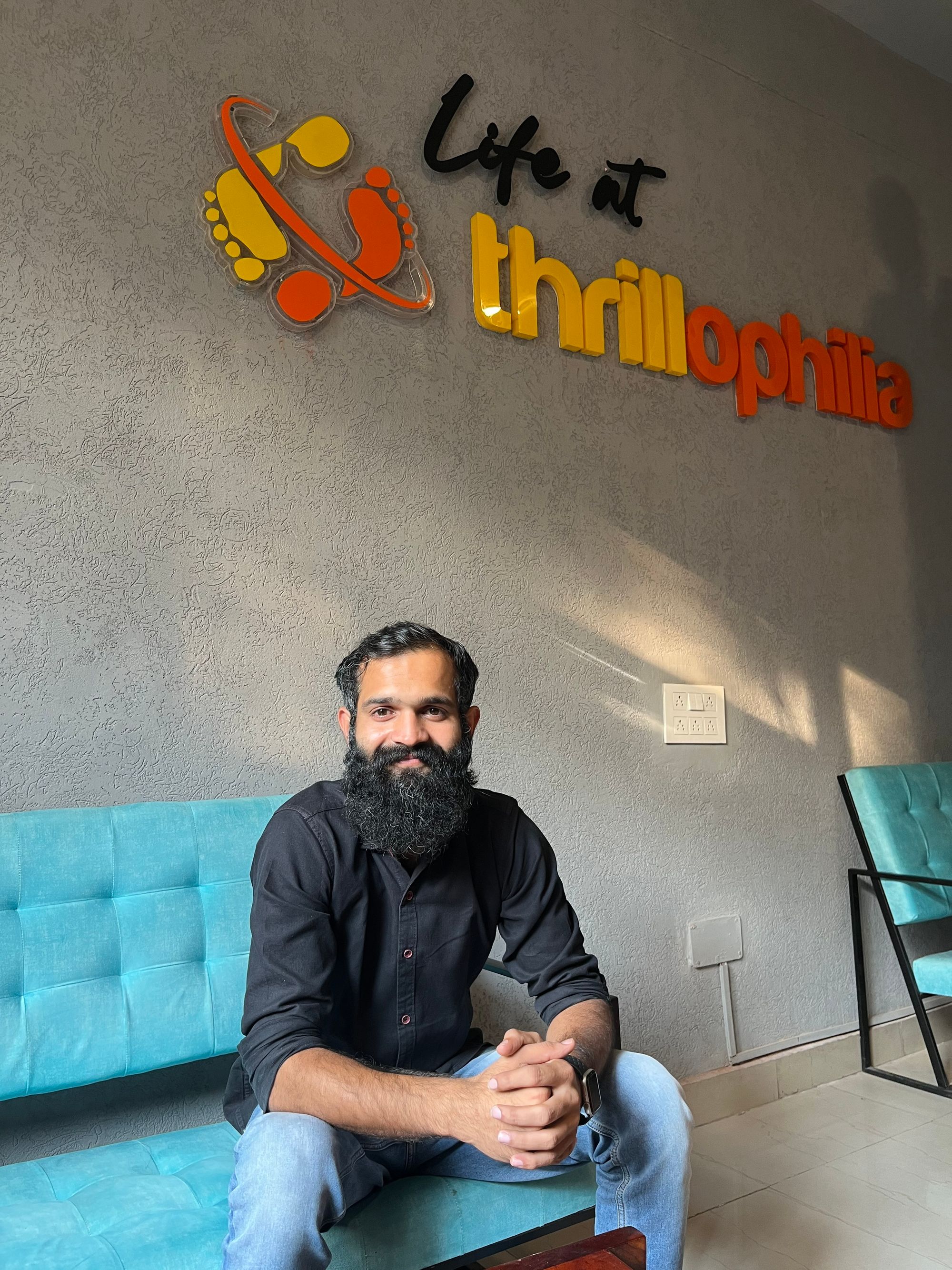 Set goals for yourself and give yourself a timeline.
Setting personal and professional goals can help to boost your career faster. Determine the range of  goals you'd like to achieve and then make a plan to fulfill them accordingly.
Our go-to person for all constructive ideas, Tarun Dadlani looks at career scaling as a disciplined personal development. When asked about the reason he thinks makes it difficult to boost our career faster, he says, "Some people in life don't have clarity about their goals, some don't have their goals as a measurable entity, some don't have a timeline to achieve their goals, and some don't have a plan for it. If a person has it all, nothing's going to stop him".
So, the first thing that is required to scale up your career is to understand the requirements of that task and then assign a strict timeline to work on it. When you keep track of your progress, it becomes easier to plan how to go forward with that particular task.

Discipline: an important trait to drive your growth forward

A quite disciplined man himself, Tarun highly regards the value of orderliness in his life. To add a level of discipline to your life, it is very important to make some hard decisions. Sometimes, these hard decisions might even prompt you to leave certain habits or people that do not add to your growth.

He believes that prioritizing tasks and maintaining a healthy balance between your personal and professional life adds to your discipline. As we often find wisdom in our Vice President's quirky humor, he gives us a valuable life tip that, "when you are disciplined you will notice how you are taken more seriously by the people around you".

Step outside your comfort zone

While it's all too easy to get sucked into a comfortable routine and become stagnant, a question that keeps popping up whenever we think of taking challenges in our work-life is how we can step outside of our comfort zones.
There are two ways to fight that stagnancy out, Tarun answers.  First is when you don't hit the realization that you are stuck in your career,  your mentor often jumps into the situation and pulls you out of your stagnancy. You are put in a situation where you can challenge yourself every day.
All you have to do is be open to such opportunities that help you identify your problem and make you step out of your comfort zone. Often, your greatest growth comes from a place of discomfort.
The other thing is to pull yourself out of a situation by willfully taking risks beyond your reach. While it comes with certain challenges and responsibilities, your maturity will automatically drive you out of your comfort zone. This is a direct effort you take to make a leap in your career.  When you put something that scares you on your career development plan, you are one step closer to coming out of your career closet.
And when the organization reaches a new high due to the job well done by you, your career also takes two steps forward.
Make clear and realistic career goals
Your goals should always be measurable entities. Sharing the well-kept secret to reaching one milestone after another, Tarun advises that your goal is to make sure that you don't get stuck in plateaus for too long and that your career plans are realistic and clear.

Contrary to what many think, money is not the only tracking unit in your career, says Tarun. Money, in fact,  is always a follower. The actual tracking method is how your work is adding value to your personal growth as well as the company's in accordance to the time spent.
With self-monitoring and timely feedback from a good mentor, you can easily track the progress towards your career growth.
While you must already be excited about thinking of all the ways by which you can take your career to the next level, Tarun gives a reminder to take rational and wise decisions and how it is very important to practically understand a situation. Whether you are an individual contributor or a team player, your strategies must be focused on the present situation and the future consequences it can have.
He also stresses on how a healthy workplace contributes to your career growth in a lot of ways. According to him, the best part of working in Thrillophilia is that it encourages you to take on different roles or at times, even move on to a new field if you're bold enough.
After this enlightening session with Tarun Dadlani, we can surely say that we feel quite motivated and encouraged to change our career plans for the better.